Initiated in Taipei City in 1983, Hamburg Industries has always insisted on prioritizing quality, ensuring customer satisfaction, taking an active role in R&D innovation and striving for sustained operations as its corporate objectives. Through constant innovation in its development capabilities and improvement of manufacturing craftsmanship, Hamburg Industries has boosted product lines' added value and served all customers with the earnestness and hospitality that Taiwanese people are renowned for. To us, there is more to products and customers beyond the surface level and we shall endeavor to become the number one brand name in Taiwan with our expertise, brand value and services.MORE
MOREHB manufacture a complete line of smart card connectors that are used in many kinds of applications, such as ID card readers, Mobile phones, ATM, POS and Set Top Boxes, Wearable Device etc.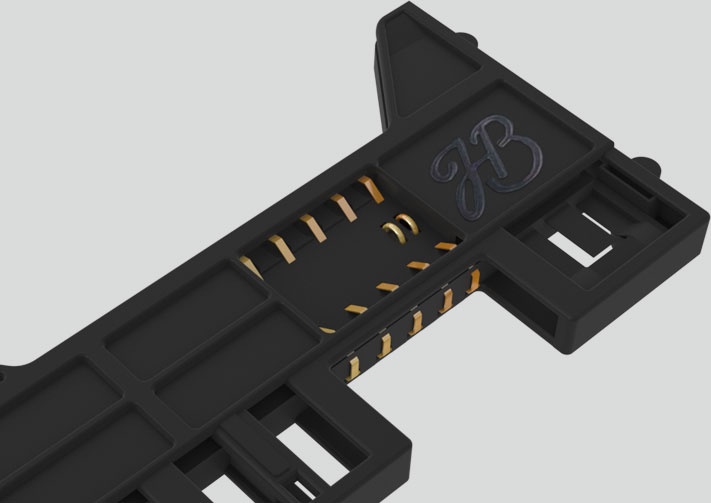 HB smart card connectors are ISO7810 ISO7816 EMV SYNAMEDIA PCI ETSI and UL RoHS REACH Compliant.
HB Smart card connectors are designed for high performance and flexibility to give prospective customers a quick applications of the individual device in their products series, and to facilitate selection if the device it decides that are best suited to intended target.
HB Smart card connector can complete customized production according to customer needs.
CERTIFICATION