Hamburg Industries Co., Ltd. was established in 1983. Follow the company business philosophy "Total Quality Assurance" "Customer Satisfaction" "Development and Innovation"" Enterprise inheritance". We have successfully to transform form a trading company to manufacturing and marketing enterprise. Our products " Heat Shrinkable Tubing and cable relevant component" " FFC Cable and Assembly products" "Smart card connector and connector products" which application to computing products, consumer electronics, automotive module and commercial products are selling to many well know global companies and major EMS manufacturers.
Hamburg head office was founded in Taipei, Taiwan. It is the major enterprise management and R&D center. Our self-own factory located in Lianshui, Huaian city, Jiangsu province, China. The production is a high efficiency automation smart factory. We have many brilliant engineers and production team who has long experience. They are the best foundation of the high quality of Hamburg products.
Our marking and customer service center located all the world. We have sales branch in Shanghai, Suzhou, Chongqing, Chengdu, Korea, Japan and Malaysia. In addition, we have service agent in Europe, America and Southeast Asia. We provided the total solution of service to cooperate our customer to have win-win business. Our sales spirit of "Wherever our customer, Hamburg will be there". We will continue to expend our marketing and service to the new business market.
Hamburg Group will go forward step by step with efficiency spirit. Continue to develop our products and improve the production process. We will continue do our best to provide the high quality products and the best service to all our valuable customers.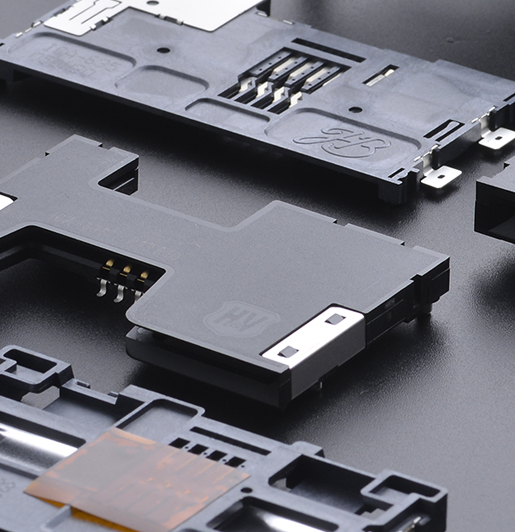 Our Business Philosophy
優 / Total Quality Assurance
悅 / Customer Satisfaction
新 / Development and Innovation
傳 / Enterprise inheritance
Our Strengths
Globalize marketing and customer service team
Approved vendor of worldwide customers and EMS manufacturer
Total solution from development until mass production
Continue to innovate new products and improve the production process
Self-own factory and qualify by global quality systems
Professional administration team and systematization of management Information
Healthy financial and continuous growth steady
Hamburg is an innovation driven company of new products. Hamburg is a key patent holder in many technologies and new products. With a regular flow of new patents from its worldwide engineering teams, this has translated into an ongoing string of groundbreaking new products and technologies, propelling Hamburg and its partners' success to new heights.